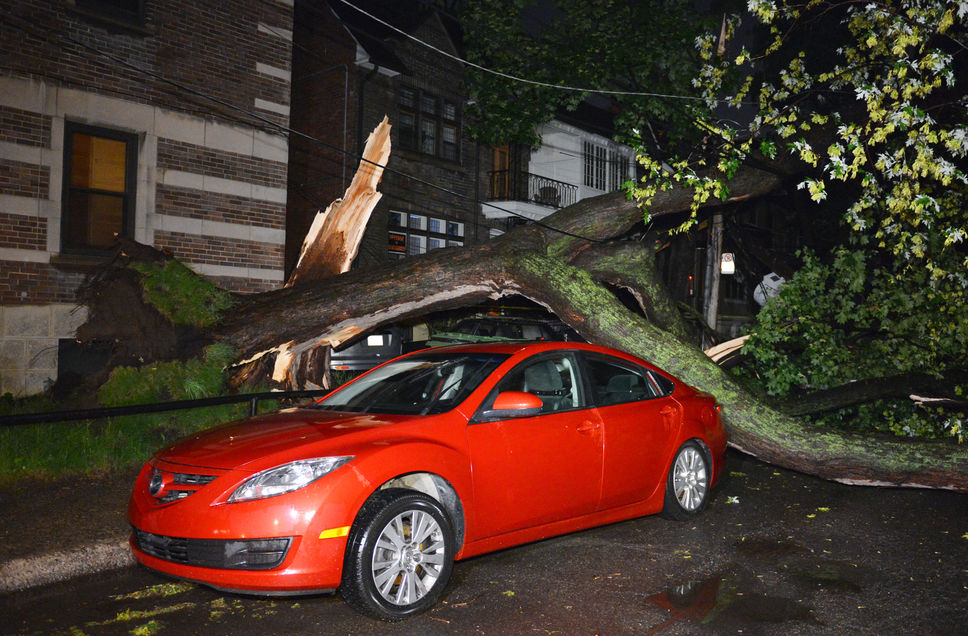 Tree fall in Montreal
MONTREAL – The fall of a big tree on a residential street of the district Notre-Dame-de-Grâce, in Montreal, cutted the electricity of about 200 subscribers early on Tuesday.
The tree, the diameter of which makes near a meter, fell at about 2 am on the avenue Marcil, the residential street. In the fall, the branches of the tree tore away electricity wires, taking away the current to 187 citizens of the sector.
Vehicles parked in the street were also damaged. Nobody would have been hurt.
The causes of the fall of the tree are not known.
Lizotte Electric was there for repairs!
Source: http://www.journaldemontreal.com/2015/05/26/notre-dame-de-grace-la-chute-dun-arbre-coupe-le-courant-a-200-abonnes